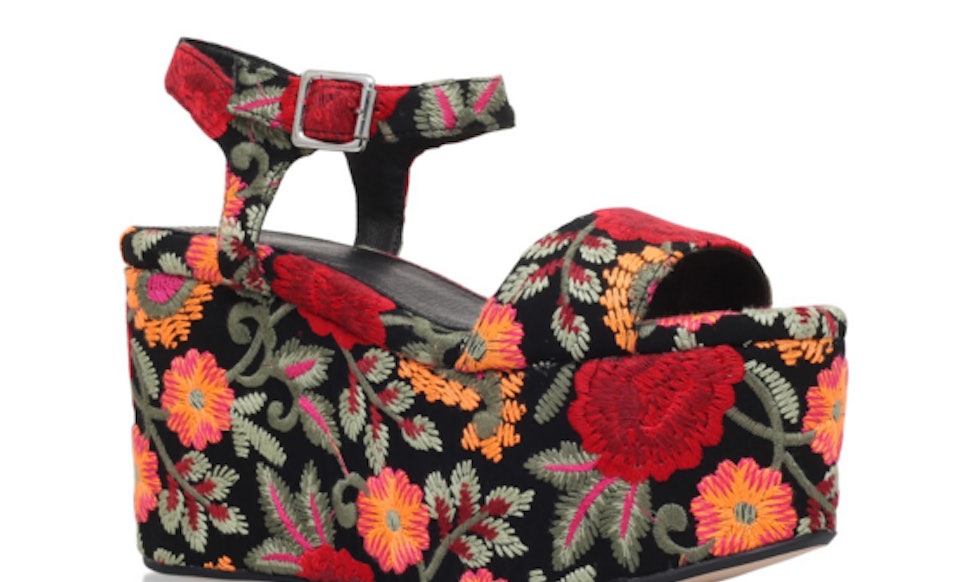 Flatforms are the answer to heel lovers' prayers, because every now and again, even the most hardcore heel wearers need to give their feet a break. Fashionable flatform shoes are a great alternative to high heels and once you get used to them, you feel like you're wearing flats. In the world of elevated footwear, the flatform comes out on top when it comes to comfiness and wearability. This heaven sent shoe is the perfect choice for gals who want to add a couple of inches to their stature, without torturing their feet.
Flatforms are the modern day take on the 1970s platform, which separated the ball of the foot from the heel. Flatforms appear to hark from the '90s, when Steve Madden sliders were all the rage and jelly sandals were footwear royalty. The Spice Girls were platform aficionados, but their platforms were frighteningly high. The main difference, it seems, is flatforms take inspiration from other types of flat shoes, such as sandals and sneakers, whereas platforms look similar to boots. That being said, the Spice Girls (particularly Baby Spice and Sporty Spice) were renowned for wearing their sneaker style platforms – which could have been a major influence on today's flatforms – that appear to have come into existence as an extension of the '90s trend.
So if you can't take another day at the office or a night on the town in high heels, opt for a pair of these fabulous flatforms instead.
1. The Beaded Sandals
Asos Flavia Leather Beaded Flatform Sandals, $36, asos.com
Ease yourself into the flatform world with a pair of beaded sandals that don't have too much height, so you can get used to the flatform life.